Walkthroughs
Method 1 (NEHS)
Jump off of your starting rock, and land on the rock right below you. The drone will spread its fire above you. Keep heading down, and be careful. If you're caught in its wedge of fire, it can, will, and shall kill you. Get down in the small cave with the floorguard. Land to the right of it, then jump over it and get the gold on the left. As it comes back, jump over it and run to the right, activating the terminal. Get out, and avoid the chaingun drone as you make your way to the small crater. Launch yourself with the launchpad to the rock on the left, and jump onto the rock below the start. Make a leap onto the rock the chaingun drone is on, then leap to the exit.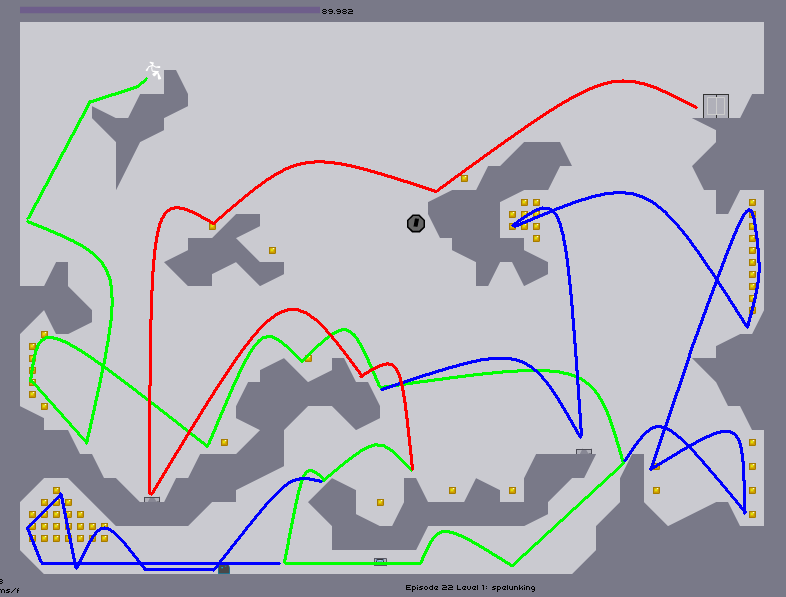 Method 2 (Highscore)
Community content is available under
CC-BY-SA
unless otherwise noted.