Walkthroughs
Method 1 (Easy)
Run left (the laser drones will fire at you), hit the exit switch, jump to the wall, and start walljumping upwards. Collect the gold at the top, wait for the laser to dim down, then jump to the platforms. Make your way across the platforms to the launchpad.
Over here, it's a matter of timing and luck. One way to do it is to wait on the last platform to lure the attention of the two drones. Then hit the launchpad, stick to the wall, and as soon as the drones stop firing jump to the bounceblocks. Quickly jump across to get to the door.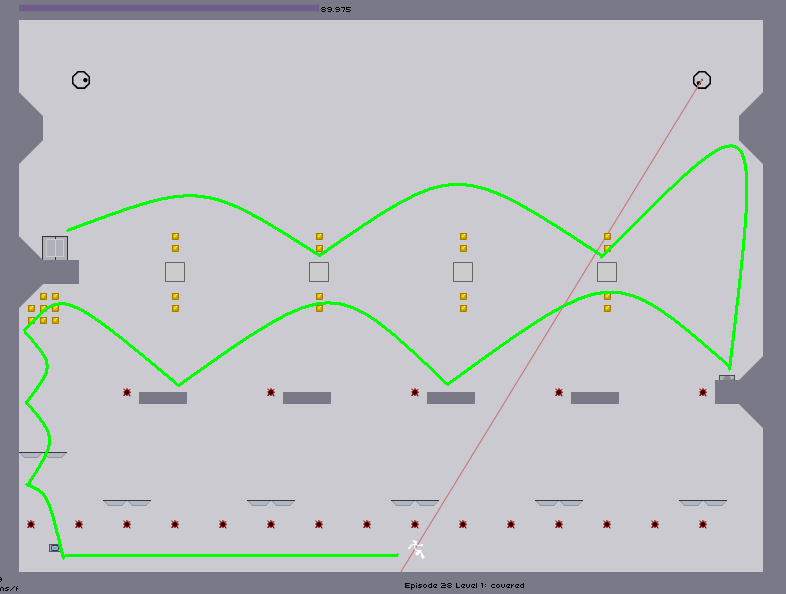 Method 2 (Highscore)
Community content is available under
CC-BY-SA
unless otherwise noted.