Walkthroughs
Method 1 (NEHS)
This level was probably named after the 1950 movie "Rashomon", directed by Akira Kurosawa.
Level-wise, anyway, get all the gold you need, then launch yourself to the second level of the awnings. Run to the terminal and activate it, and watch out for the gauss turret and the guided zap drones. Launch yourself to the third level of awnings, and flip the two switches. Watch out for the second level of defence, the gauss turret and guided zap drones. Be careful of the first turret as back up when you're jumping. When you're done, get back down to the ground, and enter the unlocked exit.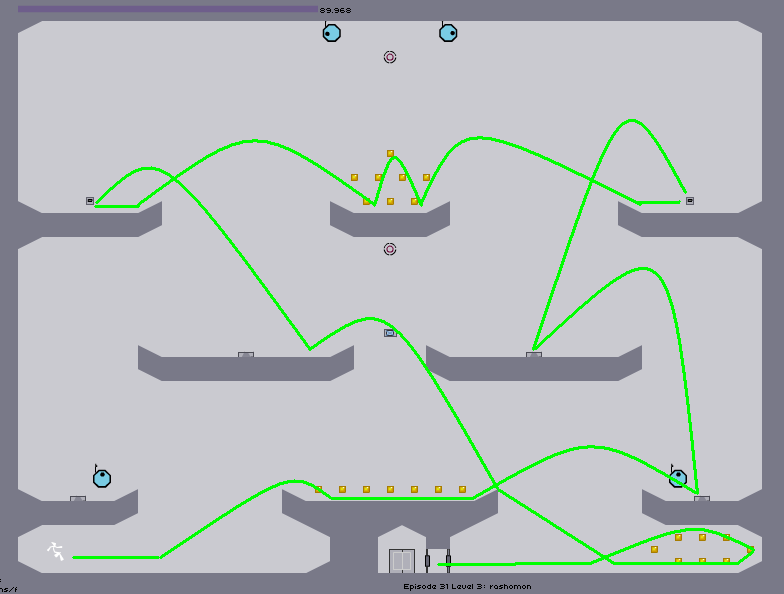 Method 2 (Highscore)
Community content is available under
CC-BY-SA
unless otherwise noted.