Walkthroughs
This is an easy level in an otherwise fairly difficult episode. Avidfanofn 03:33, 5 October 2008 (UTC)
Method 1 (Easy)
Pick up as much gold as you can at the bottom level (you'll need it!), then hit any vertical launchpad up to the left or right side. Get the two pieces of gold, and use the launchpad there to get to the middle. Assuming that the rocket is still in the air, hit the vertical launchpad, collect the exit switch.
If you're cautious, fall down and aim for a launchpad, then drop into the exit. Otherwise, drop so that you are just right/or left of the middle platform, and then after passing it press down on the direction of the door and hope that your body slams into the door.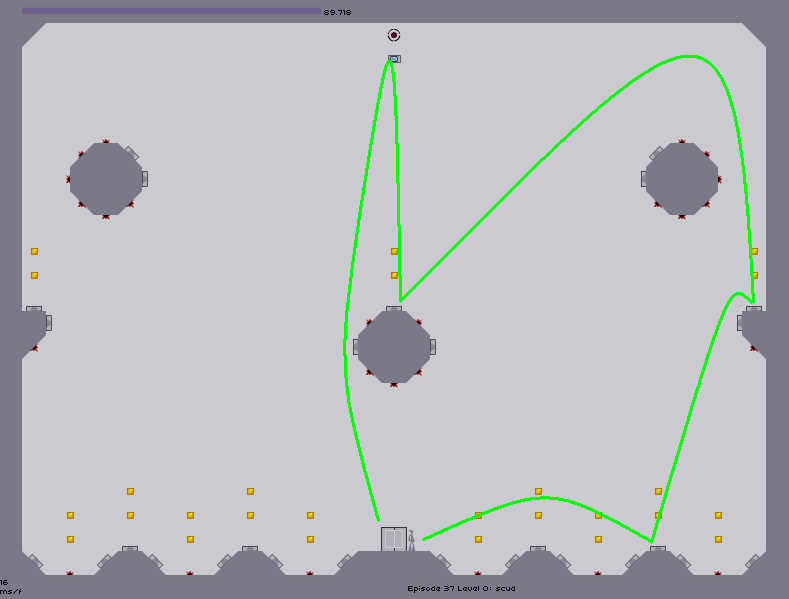 Method 2 (Highscore)
Community content is available under
CC-BY-SA
unless otherwise noted.