plateau




Episode
41
Creator
Metanet Software
N version
1.3 and later
Fastest Time
Fastest Player
Walkthroughs
Method 1
If you want the gold, walljump up the left side, avoiding the drones. Collect the gold and drop down, being careful on the landing. To get past the thwumps, build up speed and jump a few tiles before the end of the slope (exactly where depends on how fast you are going; you may have to experiment). The second half of the level is straightforward: avoid the mines, but keep moving. If you want to stop, make sure you are standing right next to a tile so that the turret won't see you.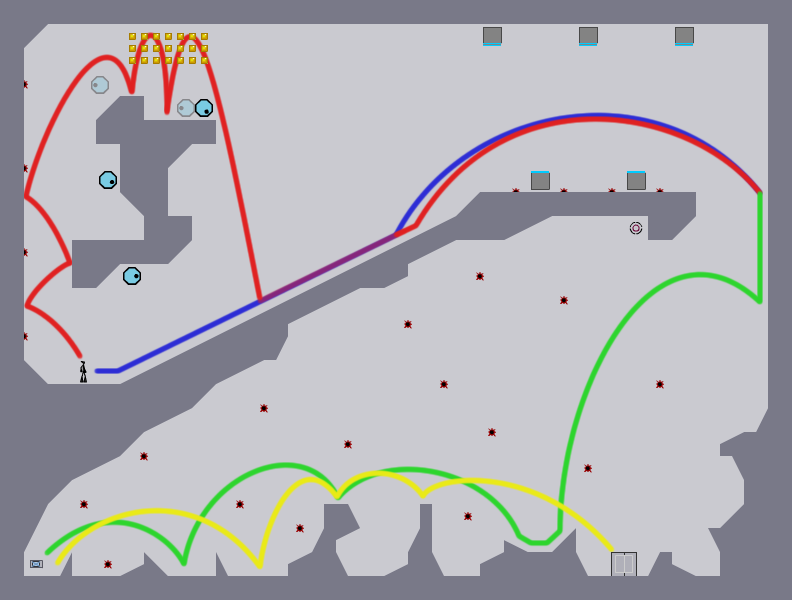 Method 2
INSERT ANOTHER METHOD HERE
Community content is available under
CC-BY-SA
unless otherwise noted.