skeksis




Episode
45
Creator
Metanet Software
N version
1.3 and later
Fastest Time
Fastest Player
Walkthroughs
Method 1
This level is an extremely easy end to the episode after manimal lust. Carefully slip down the first shaft, jump over the first chaingun drone, hit the terminal, and then find a path upwards through the tileset (not very hard to do).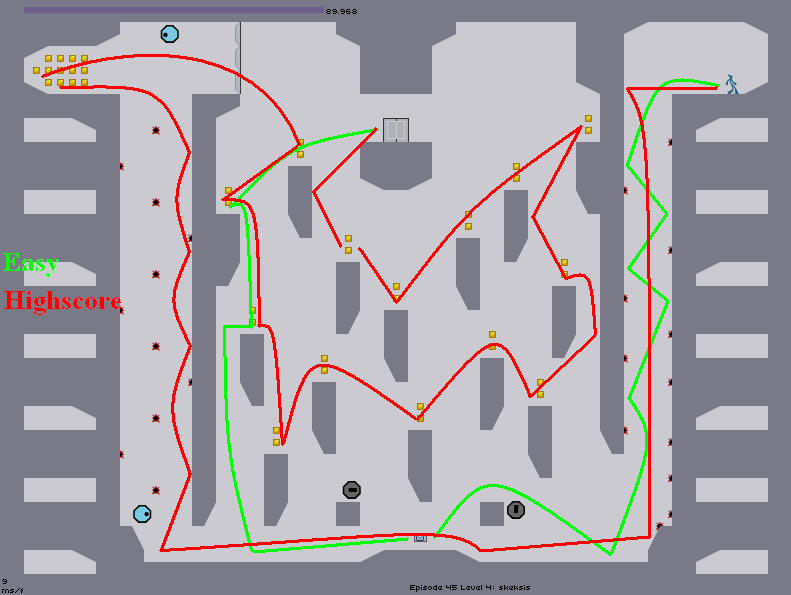 Method 2 (highscore)
For Highscore route, please see the red path above.
Community content is available under
CC-BY-SA
unless otherwise noted.