Walkthorugh
Method 1 (Speed)
Travel back and forth between switch clusters by jumping between the gaps in the mines. You can avoid getting shot by the gauss turret by continually moving.
Method 2 (Higscore)
Follow the red path for the red switches, the yellow path for the yellow switches, and the green path for the door. Good Luck!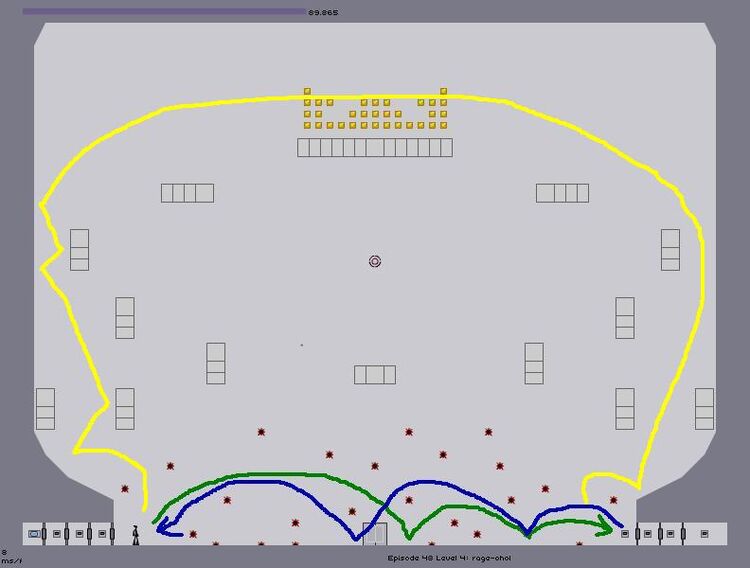 Community content is available under
CC-BY-SA
unless otherwise noted.