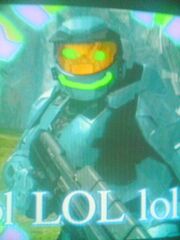 Paradox-Dragon is a mapper and part time highscorer and speedrunner.
He achieved his first Metanet highscore on 96-4, which was later pushed down to 19th by DJ_M, and, in fear of losing it, he improved it to 14th. After being pushed down again to 16th, he improved to 8th.
He achieved his first speedrun on episode 33, which was also his first score on a top-20 board of any description.
Paradox-Dragon started mapping in 2008 on N+. He then joined the Metanet community in 2011 through NUMA, and from there found the forums and IRC with the help of Meta; who taught him many things about the community and mapping, as well as helping him start making NReality maps. Paradox-Dragon was taught many things about the NReality genre by NachoCheese.
He has been occasionally known to get his butt kicked in Halo: Reach by Godless.
Community content is available under
CC-BY-SA
unless otherwise noted.