Universezero (also known as UZ or Uzi)? is a member of the Metanet Forums and currently lives in Auckland, New Zealand. He is known for making forum signatures and making tilesets in the NUMA community.
He is known to participate in community activities and projects, such as Metanet Podcast. He now runs the Metanovel, a project initially made by Rikaninja.
To find Universezero, you'd probably find him on IRC from 6-11am GMT. He's also know to go on Vent on occasions, especially during the Metanet Podcast.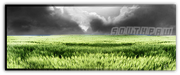 Universezero has been making sigs for the community for a short while; since the 28th of December 2008, to be exact. He entered and came first in the
Signature Tournament
hosted by
Kablamo_Boom
.
My Contributions
Edit
Community content is available under
CC-BY-SA
unless otherwise noted.